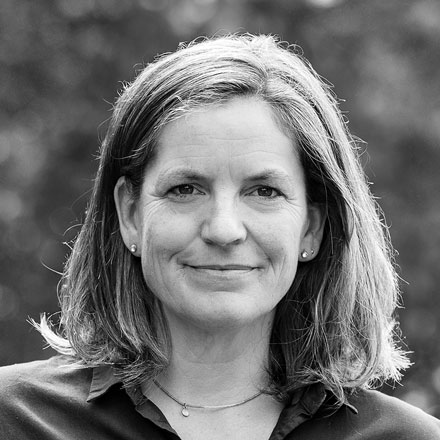 Wendy Zwecker
Broker
wendy@camdenre.com
207.712.8776
Growing up in a military family, moving around was a constant in Wendy's life. The other constant was her visits to Maine, a place her family visited often and one she associated with adventure, possibility, and stability. 25 years ago, Wendy permanently moved to Maine to cultivate a simpler way of living, create the security she was craving, and allow her to embrace a healthier outdoor lifestyle that she wasn't getting in central Texas. She found that in both the midcoast area, and in her husband, a native of Maine and outdoor enthusiast.

After working in the corporate field for eight years and having two young children, Wendy was ready for another change. She wanted something with more flexibility, more challenges, and she knew she wanted to work with people. She was considering purchasing an established vacation rental business when Scott Horty offered her the opportunity to join his team in 2005. She accepted and hasn't looked back!

With her philosophy grounded in "no stone unturned", Wendy is committed to understanding as much as she can about real estate through education and the real estate transaction process. She makes sure every step of the way is filled with energy and enthusiasm, and she won't stop working for a client until she has made their dream happen; that's what sets her apart. For a client looking to sell a property, Wendy loves knowing the "story" of the property so that she can share and blend that story with buyers to help aid them in building their life in a new area/ home. For a client looking to move to the area, Wendy is dedicated to the process of finding a property that will reflect their life and personality. Whether helping a Buyer or a Seller, she wants to ensure the process is effortless, thorough, and honest, so listening and communication are very important to her. It allows Wendy to work effectively on your behalf. This may be part of why she was chosen as the 2019 Pen Bay Realtor of the year.

Wendy feels strongly about contributing to and having a voice in the community where she lives. She has served on many committees since moving to Rockport in 2002, including the Cultural Exchange Program and Outreach Committee in Rotary, Coastal Mountain Land Trust Outreach Program, Peopleplace Cooperative as a board member, Camden/Rockport Pathways Committee, mentor for the Teen and Young Parent program, YouthArts, Camden/Rockport PTA board member, a Parent Association board member for the Maine School of Science and Math (MSSM) in Limestone, Maine (where her daughter attended school), and the Ragged Mountain Ski Club Board.

In her "free" time, Wendy enjoys all kinds of outdoor recreational activities based on the time of year (i.e., Nordic skiing, snowboarding, hiking, sailing, etc.), gardening, cooking, and traveling to new places in her " free " time. Her most important treasure is spending time with her family; which include: Sam, a 7th grade Math teacher and avid mountain biker; Zoe (a recent graduate of Colorado College) living and working in Boulder, CO; Samantha (a soon to be graduate of Tufts University) who will be living and working in Boston; Lea a ninth-grader at Camden Hills Regional High School who keeps her parents busy with her sports and energy, and their 3-year-old dog, Jazzmin, who loves carrots, chasing deer, and loves lots of walks/ hikes. Wendy feels so lucky to live in this amazing area and would love to share her knowledge/ expertise with you to see if this place can meet your needs and dreams too.