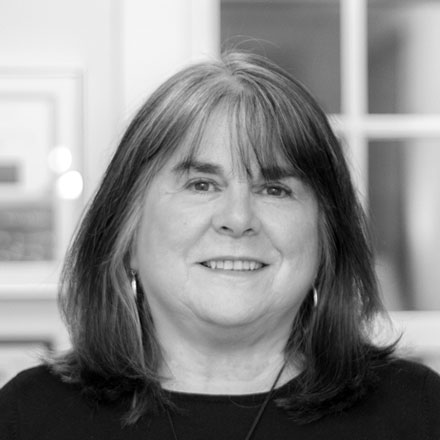 Jeri Holm
Broker
jeri@camdenre.com
207.691.3424
A lifelong resident of Camden, Jeri started her real estate career in 1999 after 20 years as a critical care nurse. That training provided a valuable set of skills. "Both professions are people oriented and require caring for people, listening, sincerity and hard work," she says.

Having grown up here, no one knows better than Jeri just how exceptional this area is. Working with her you'll never have to go far for answers about this place she calls home.

Jeri takes real estate seriously—this is evident in what she has accomplished in a short time. She served two terms as President of Coastal Mountains Council of Realtors, and one term of Past President. Jeri's peers voted her Realtor of the Year in 2005.

She has been active in many aspects of the real estate business and community, including the Realtors Giving Back Affordable Housing Committee, The Teen Center and Ragged Mountain Ski and Snowboard Club. She is currently on board of directors and a volunteer of the Knox Clinic. Jeri and her husband Bill have three grown children and live in Camden.

"Coming to Camden Real Estate was a natural move for me. With Scott's emphasis on excellence, integrity and teamwork, it was a perfect fit with my ideals on how things should be done. He strives to be the best and I am happy to be part of this great team."

If you are selling your house, you probably already know Jeri from around town. She'll welcome you and your listing to Camden Real Estate—and if you are a buyer you won't find a better local guide.
M and T
"We are so grateful to have Jeri as our realtor! As first time homebuyers the process of finding and purchasing a first home is incredibly overwhelming, but Jeri makes it easy. She's very knowledgeable, responsive, a strong advocate, and always in tune with our needs and priorities. We never felt patronized or pressured into a decision, she knows what to look for (like making sure we get a septic test, thank heavens for that!) and how to navigate negotiations and paperwork. We wouldn't want to work with anyone else, thank you Jeri for helping us find our dream home!"
---
Bruce H and Elizabeth G
"My wife and I worked with Jeri as our buyers' agent to locate and purchase our home in Camden last year. We moved here from out if the area and are extremely grateful for the wealth of area and market knowledge Jeri provided as both a long term resident and Realtor. She was extremely specific and helpful as to what the properties were worth, and with her help we were able to secure a great retirement home at an attractive price!!! If you're looking for a hard working, resonsible, & smart agent you can't go wrong with Jeri."
---