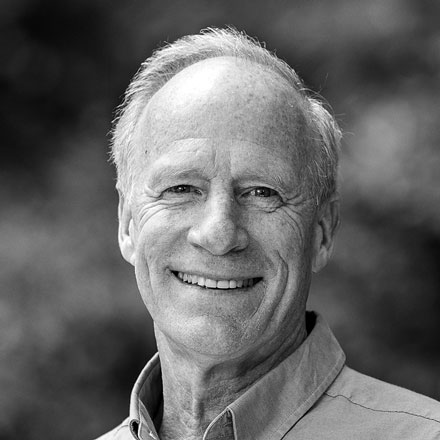 Ken Twaddel
Broker
ken@camdenre.com
207.542.7731
Ken has spent his entire professional career in the service industry, and his ability to "make it right" for his clients stands out. "Clear communication, knowledge of the real estate industry, consistent follow up, and strong negotiating skills are my clients' prime expectations, and I work hard to honor these. Buying property is the biggest investment for many people, and I have an extensive network of contacts, resources, and skills to help make it a positive and enjoyable experience."

Ken is a native "Mainer" and having spent his entire life in Maine; he purposely chose to live in the Midcoast and truly understands why you also are considering this area for your next home. Ken moved to Camden in 1990 to accept the position of Executive Director at the Camden Area YMCA. He managed the YMCA for seven years while also being involved in youth sports, town committees, the Camden Snow Bowl Foundation, and other community activities. "I love my job," Ken says, and it shows in his infectious smile and upbeat attitude. Ken has over 25 years of experience and continues to feel inspired by the ever-changing real estate market. When working with Ken, you will quickly appreciate his professional manner, genuine personality, upbeat attitude, acute listening skills, and consistent follow-through. Ken is someone who understands the invaluable nature of face-to-face interactions.

Ken feels honored to be working for Camden Real Estate and appreciates the company's high level of professionalism, marketing support, and positive energy. Ken says, "Camden Real Estate has a presence in the community like no other real estate company. Agents work together as a team to service clients above and beyond their expectations."

Ken and his wife Pam live in Camden and enjoy skiing, biking, hiking, kayaking, and other outdoor activities. "The mid-coast area has been a fabulous place to live and raise my family. It seems to have it all from its natural beauty to its culture and recreation opportunities."
John
"Our experience with Ken Twaddel was exceptional. We were very impressed at how quickly he responded to every question and every request while we were looking at properties, and then he carefully and punctually guided us through the process of buying our first home. He was always exceedingly friendly and polite, and very gracious when we looked at home after home in search of 'The One', giving his honest opinion and always making sure things were on the up and up. When we did settle on a property to purchase, he made the entire process very clear and smooth for us. He worked well with every realtor we encountered and was willing and able to work with several different mortgage accountants to help us get the best one. He was very knowledgeable about the surrounding area, realtor companies and banks.
Throughout the entire experience, we always felt that Mr. Twaddle was completely on our side, working in our best interest and for our good, and indeed he was. We were very thankful to have him as our buyer broker and would recommend him enthusiastically."
---
Sally
"Ken's knowledge, skills, and expertise cover every facet of a real estate transaction. He is a gem!
The process of purchasing our home was seamless from beginning to end. We truly believed we'd be looking for a year. But, alas we bought the second home he showed us. During and after the transactions, Ken responded to our every inquiry swiftly and with patience.
His positive energy and professionalism made negotiations on our new home a joy!"
---