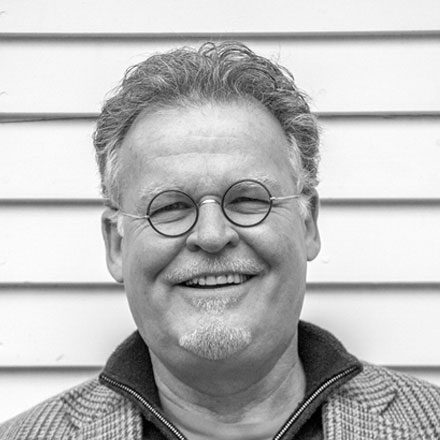 Dan Daly
Broker
dan@dalyart.com
207.691.3061
For Dan, the most rewarding aspect of being a broker is the excitement that comes with getting the right person into the right house. He successfully achieves this aim through honest, open communication and the work ethic that his many years as an artist instilled within him. Just as it is with delivering a commissioned piece on time, the secret to success is simple: do what you said you'd do, when you said you'd do it.

As an artist, Dan attended Marlboro College, MassArt, and Rhode Island School of Design. Earlier in his career, he merged his artistry with his love for the outdoors and many illustration assignments pertained to the sporting and fishing industries. This is close to his heart: he first became involved in land conservation at age 12, eventually became an outdoor guide, and is a former President and past Chairman of the Maine Council of Trout Unlimited. His art now focuses on New England landscapes (www.dalyart.com) and his deep appreciation for this area and its land are part of why he thrives in real estate.

Dan and his wife, Cheryl, a fellow broker, settled in Camden in 1994: she loves the ocean, he loves the mountains. It's this sort of compromise that makes them work so well together.